Century Accounting & Financial Services


...the backbone of all the services we offer.
The previous question was, "What is the difference between bookkeeping and accounting?"
So now, after all the number crunching is done and the financial statements have been prepared, what do you do with all that information? This is where the business consulting and guidance that is afforded to our clients is most beneficial.
For many of the business owners and organizations we talk to, unfortunately the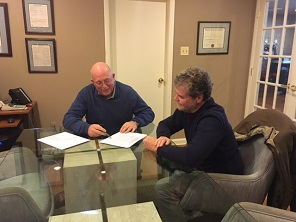 financial information doesn't get reviewed; it goes in a drawer or in a large binder and just collects dust on a shelf. Then at the end of the year, when it's time to do taxes, many questions arise as to why taxes are owed, and penalties need to be paid due to underpayment during the year. And that's when cash flow issues occur - A new year is starting and already there are large tax bills looming from the previous year.
And there are many other reasons to have a guide with you, like Century Accounting & Financial Services, to make sure you are travelling on the right path – and not just at tax time. Questions that arise during the year could be something as simple as "Can I afford to lease or purchase a business vehicle?" or "Should my new hire be set up as an employee or independent contractor and how do I withhold their taxes?" If an entrepreneur is starting a new venture, the question should be "What is the best way to structure my business and set up my books properly?" You will now have a team looking after you and your business to help you make better decisions when it comes to growing your business or organization.
As your financial advocate, Century Accounting & Financial Services provides that support you need. Our team is committed to getting you to focus more efficiently on all the areas of your business by giving you good financial information and advice.

Stop worrying today and request a FREE initial consultation by calling Donna Stokes at 410-560-2667 to learn how our team of experts can help your business.